Main content starts here, tab to start navigating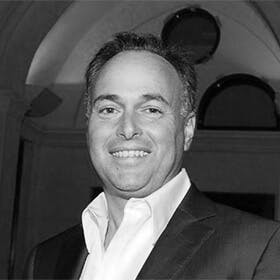 David Tornek
CEO
A potently influential force in South Florida fine dining.
A talented operator with an inventive business mind and an acute eye for detail, David Tornek first gained notoriety in Denver; as a partner in Century Management Group, he contributed his insight and instincts to the development, launching, and operation of such successful area restaurants as Diamond Cabaret & Steakhouse, The Alley Cat Night Club, and the Fresh Fish Company. His extraordinary career in Florida began with the launch of Touch Restaurant on South Beach, a cutting-edge, see-and-be-seen destination for fine dining and entertainment. The business established him as one of South Florida's visionary restaurateurs: a man with a remarkable track record, and the vibrant creative behind Miami's most sophisticated, cutting-edge restaurant concepts.
With Chef Sean Brasel Tornek then founded Miami Beach's bustling modern American steakhouse Meat Market, located on famed pedestrian corridor Lincoln Road.
After launching in 2008, the restaurant rapidly became a defining presence in SoBe, acclaimed for Brasel's inspired fare, its evocative postmodern-deco décor, and stunning clientele. Tornek expanded his restaurant management company SB ICE Management, Inc., diversified the Meat Market brand with a 2013 opening at the El San Juan Resort and Casino in San Juan, Puerto Rico, and in 2014 launched a third location, at 191 Bradley Place in Palm Beach. Each brand outpost is designed to appeal to the unique demands of its consumer landscape.
With ten years' success in South Beach, and the newer locations essential dining fixtures in Palm Beach and San Juan, Tornek and Chef Sean Brasel —his business partner of twenty years — are not resting on their laurels. The newest Meat Market is scheduled to open in the spring of 2019, in Tampa.